DESIGNED ORIGINALLY FOR ERIN AND CHRIS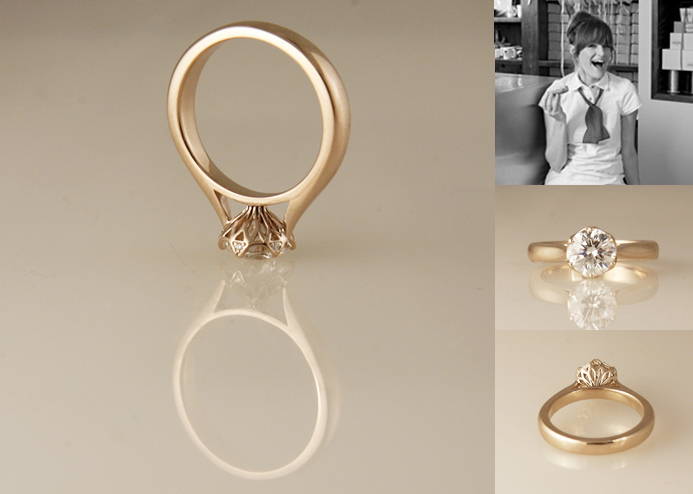 Perhaps it was a subliminal, but it seems I have designed a ring for the founder of NYC-based bakery "Babycakes" that echoes the infamous Babycake cupcake. The top of the ring features 6 corners that subtly hold the Round Brilliant diamond with a gorgeous laced "cup" underbelly that is iced with six tiny diamonds. The band slightly tapers towards the setting and features the Linhardt 18k "Champagne" Gold mix. The result is a delicate ring that is sturdy enough to wear during the preparation for all our favorite baked treats; New York and beyond.
Repurposed heirloom diamond; white micro-diamond accents under the main stone; set in Linhardt's 18k "Champagne" Gold in high-polish finish. Chris and Erin were the first to commission this design, and due to its popularity it is currently in our wedding collection.
---