DESIGNED ORIGINALLY FOR ADRIENNE AND BLAKE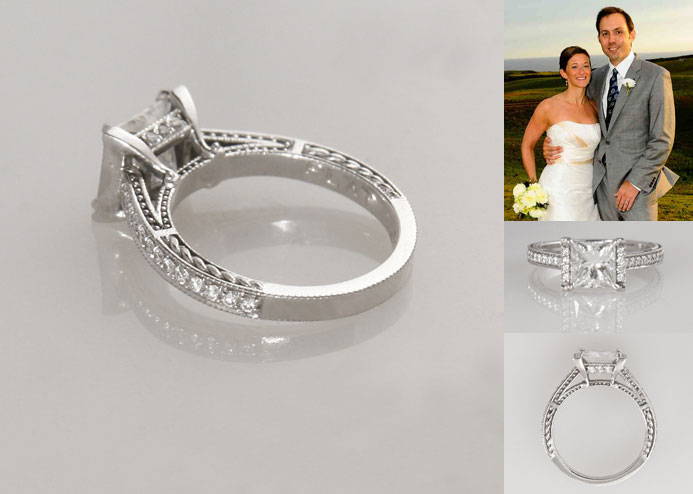 The inspiration for this one-of-a-kind ring stemmed from antique Victorian jewelry as well as Emipire-style architecture. The ring showcases a beautiful responsibly-sourced Princess-cut diamond and is set in Platinum; encased in a half-bezel adorned with microscope-set diamond pavé – which is also mirrored on the bridge and top face of the band. The side of the ring features custom- designed intricate detail work and includes prongs that finish into architectural scrolls.
Responsibly-sourced Princess cut diamond; diamond pavéon band; custom sculpting, antiquing and engraving in Platinum.
---