DESIGNED ORIGINALLY FOR SARAH AND KEITH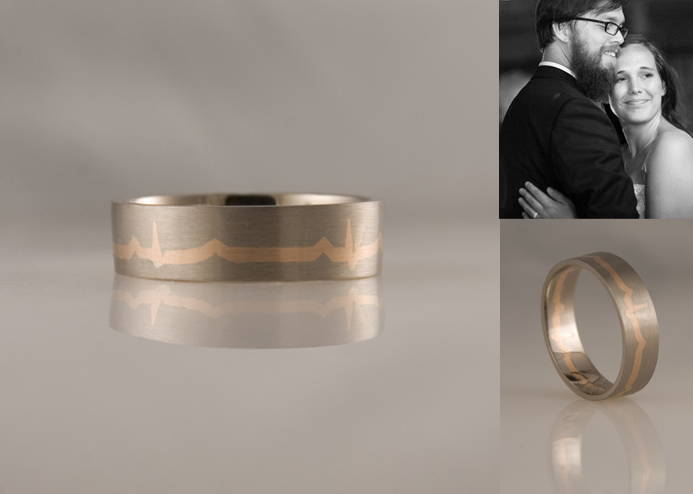 This wedding band echoes the concept of the heart as a universal symbol of love and literally translates it to an eternal one-of-a-kind adornment. The design was created from an actual scan of the bride's EKG heartbeat reading and celebrates the pulse of life in three separate layers of metal – the heartbeat wave in 18k Rose Gold sandwiched between two layers of the custom Linhardt 18k "slate gold". We love mixed metals and this complimentary combination is one of our favorites.
Recycled 18k Rose gold; Linhardt's 18k Slate Gold; in satin finish. These rings were made in three separate pieces and soldered together as one.
---