DESIGNED ORIGINALLY FOR KRISTA AND STEFANIE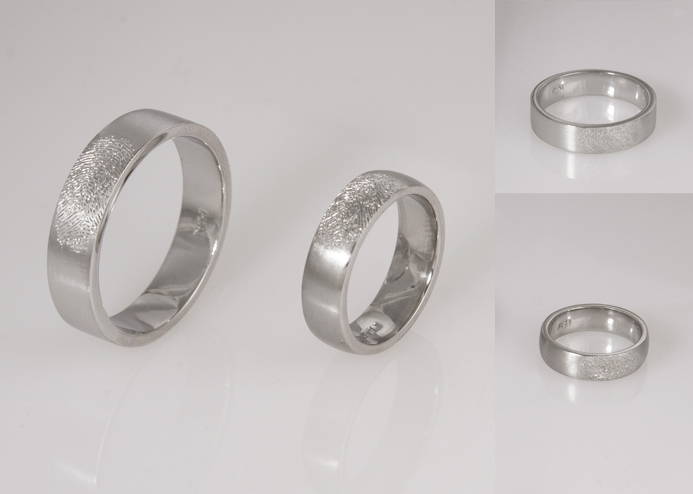 What better way to personalize simple wedding bands than to incorporate your own fingerprints into the design… Here the prints do not just have the "look" but are actually customized prints of the couple. The details are intricately carved by hand into the thick metal and incorporate a satin finish on the rest of the band to contrast the deep engraving of the metal. We have also done this on the inside of rings, on pendants, you name it. Even though this is one of our most popular designs, each piece made is customized to order according to your own "signature" print and is one-of-a-kind.
This ring is available in all widths but the minimum recommended for maximum effect is 4mm width and up. You can choose from any of our custom gold mixes and our entire recycled metal collection.
---