ORIGINALLY CUSTOMIZED FOR JEAN AND GABRIEL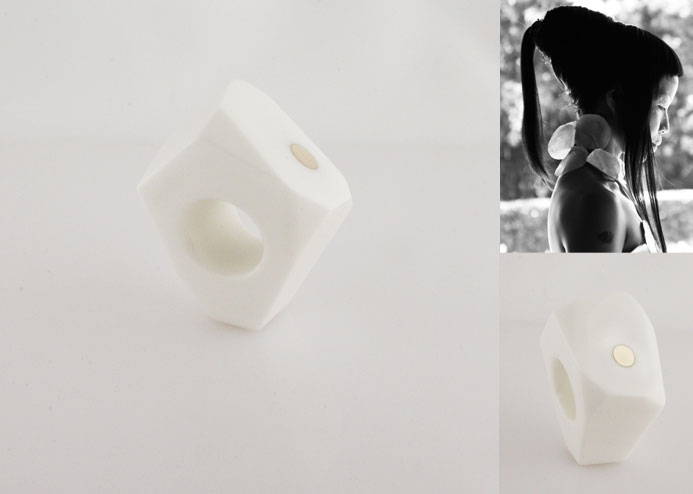 Playing off a signature ring from the Linhardt collection, this "Pixel" wedding ring was hand-carved from a chunk of semiprecious white jade and roughly designed to look like an oversized opaque diamond – so large that it can itself be a ring. Its focal point is not a main stone perched up as with a traditional "solitaire" but is in fact replaced by an inlay of 18k yellow gold. This reversal of stone/metal changes the traditional role as the ring to be a bearer of the stone. Luckily I was working with a very progressive bride who welcomed the unconventional; otherwise this concept would not have worked.
White jade; inlay of recycled 18k yellow gold cut in a perfect circle.
---