DESIGNED ORIGINALLY FOR REDA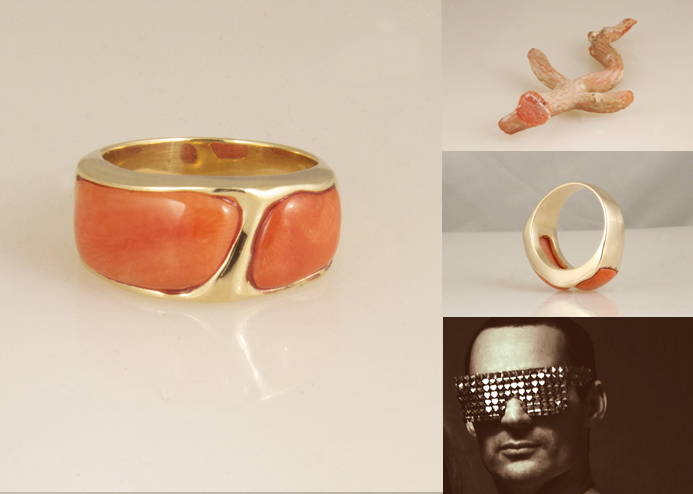 I'll never forget the day this Burner walked into my store with a piece of raw coral in his hand, and how I grilled him. For those who do not know, coral is endangered. I will not sell it, and have mixed feelings about working with it. Reda assured me it was a found object and not cut purposely out of the sea. As per his request, the ring was inspired by the Playa – I worked with a lapidary here in NYC to custom-cut coral shapes that resemble mounds in the desert, with liquid gold flowing around it – looking as if it was frozen in time. Apparently, the ring has been worn yearly at Burning Man ever since.
Custom-cut vintage coral (client's personal piece), set in sculpted 18k Gold.
---