DESIGNED ORIGINALLY FOR LYDIA AND LUKE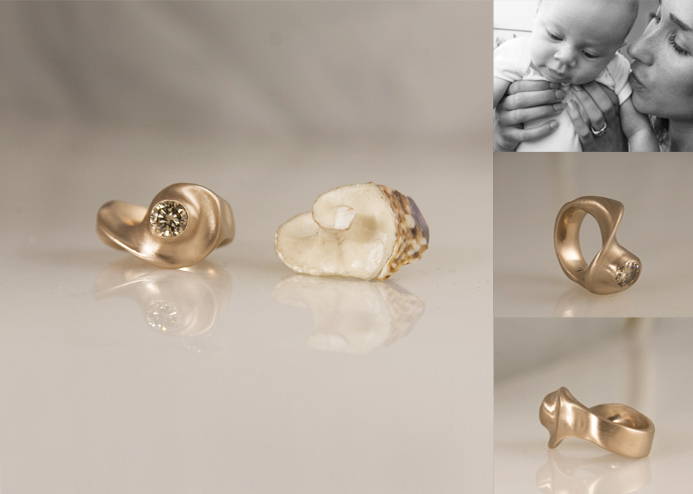 This responsibly-sourced Champagne diamond echos Luke's roots in Australia, as the stone was sourced in the Argyle mine which is in the north. The design of this engagement ring was based off of Lydia's favorite natural seashell ring, which the couple found on a beach while traveling through Mexico (inspiration ring shown next to completed ring). The shell as a material is not very practical for an every day ring due to its fragile nature, which is why Luke commissioned a solid gold ring that was less susceptible to breakage. The centrifugal quality of the shell inspired an asymmetrical setting; with the diamond as its center. The entire ring was sculpted by hand and was finished with a smooth satin finish.
Responsibly-sourced Argyle Champagne diamond, set in a hand-sculpted setting made with our 18k Champagne Gold; with satin finish. Our Champagne gold mix is the best we have seen to compliment the natural color of Argyle and champagne-colored diamonds.
---