DESIGNED ORIGINALLY FOR CAPRICE AND STEVE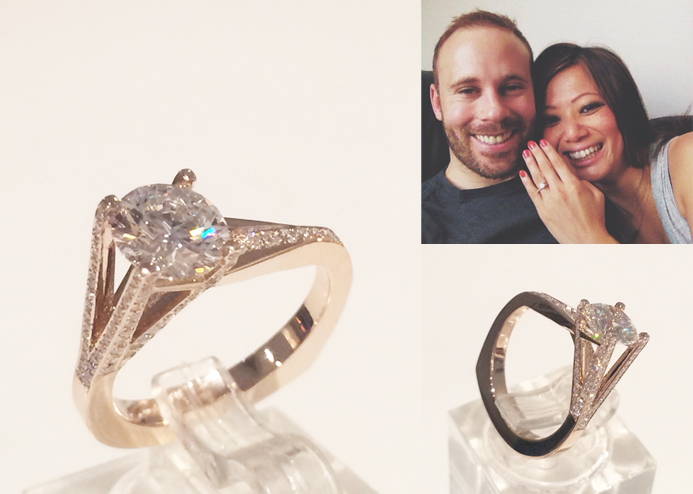 This is a classic solitaire completely turned on its side – literally. The diamond sits asymmetrically so that the depth of the diamond is perched in between two fingers. Structurally the entire piece needed a redesign in order to lay properly and include solid engineering; especially due to the many stones that adorn the piece on double sides of metal. Many have attributed this design to the Eiffel Tower due to its industrial structure – which is softened by the custom Champagne gold and micro=pave throughout. Steve and Caprice are both designers themselves; so it was a wonderful collaboration of innovative minds coming together on this piece.
Responsibly-sourced diamond; white micro-diamond accents under the main stone; which is set asymmetrically in Linhardt's 18k "Champagne" Gold in high-polish finish.
---