DESIGNED ORIGINALLY FOR MELISSA AND ERIC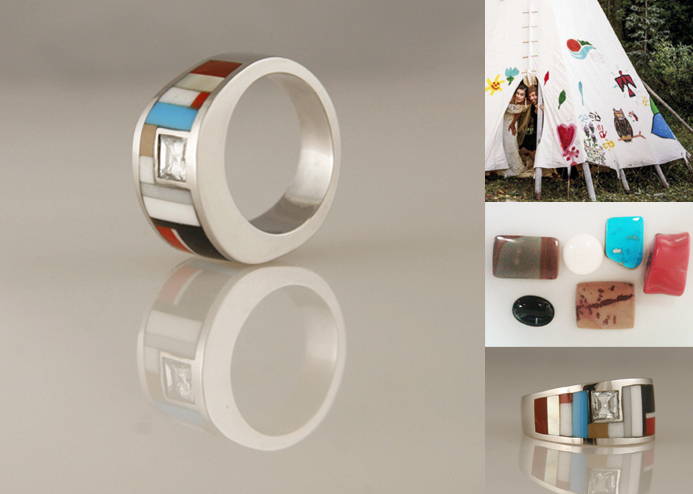 Melissa's heritage is deeply rooted in the Sioux tradition. She wanted a ring that echoed her Native American upbringing but also possesses a conventional element of contemporary American jewelry. We opted to source a diamond, but place it as an accent in the ring rather than a focal point. The couple picked from an array of stones often seen in typical Sioux jewelry; sourced from the areas in which the tribe was/is prevalent. We custom cut these pieces locally to create a Mondrian-esque "mosaic" effect, and inlaid them in a carved Platinum shell. The result is one of the most celebrated custom rings ever made in our portfolio.
Responsibly-sourced Princess-cut diamond custom-cut to be a large "Caret"-cut, placed into a bezel surrounded by an array of custom-cut semi-recious stones (Bisbee turquoise, White Buffalo turquoise, vintage coral, Arizona jasper to name a few); all set in recycled Platinum.
---