DESIGNED ORIGINALLY FOR BRITTNY AND SCOTT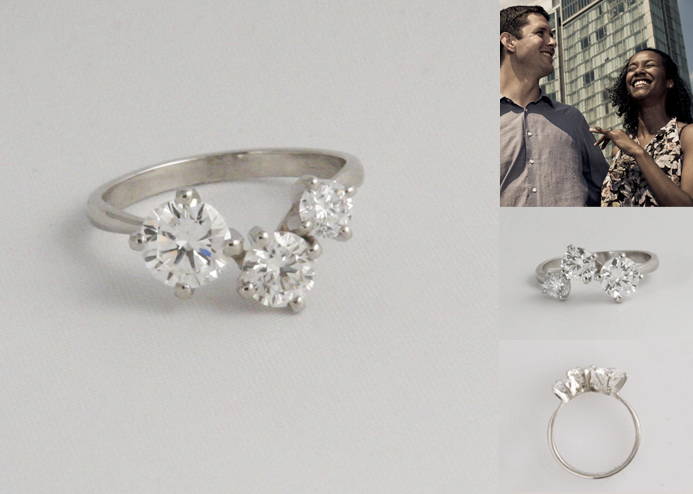 Past, Present, and Future is the Trilogy that is represented. We see this as a traditional three-stone diamond ring reinvented due to the asymmetry and the skewing of the stones. The design stemmed out of two requests: they wanted a very classic look with a twist; and a representation of three generations of family. This design has been duplicated often with other clients of ours who have used three generations of family heirloom stones, as it is a great solution since stones of that nature often vary in size.
Responsibly-sourced Round Brilliant cut diamonds; Platinum in high polish finish. This ring was completely hand-fabricated from scratch with all pieces formed, filed and soldered.
---