DESIGNED ORIGINALLY FOR GAIL AND HANK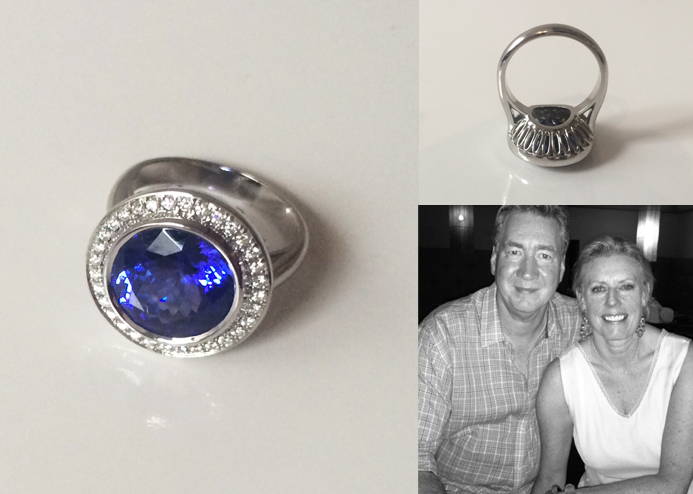 This is one of those instances where its all about the stone. This gorgeous Tanzanite was responsibly-sourced though a wonderful giveback program that is in place regarding the support of those in the community of Tanzania. We looked at an array of gems curated by Linhardt herself; until we finally saw this gorgeous purplish-red-blue Tanzanite with extreme fire (unfortunately the photo does not do this stone justice). Due to the precarious nature of Tanzanite, we knew we would have to design a "bumper" around the stone in order to protect it during every day wear – so we chose platinum and white diamonds to really allow the color of the colored gemstone to pop and appear even more saturated. The setting includes a gorgeous cutout pattern on the underside of the ring which stabilizes the 6.20c carat rock on the finger . A true marvel.
Responsibly-sourced Tanzanite; adorned with white diamond pave set in Platinum; high polish finish.
---