DESIGNED ORIGINALLY FOR COLLEEN AND BILL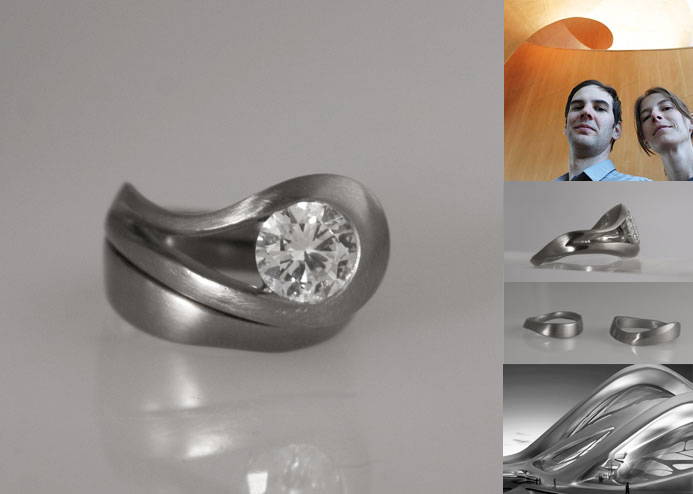 This vintage diamond has been repurposed and asymmetrically set in the Linhardt 18k "Slate" Gold with matching free-form wedding bands. The engagement ring can nest perfectly into the wedding band, which anchors the ring and balances out the main stone. Colleen has the choice of wearing her band separately; as its sculpturesque quality allows for the ring to hold its own without looking as if it were missing its counterpart. Bill wears a similar band with an extra facet for detail. The rings were inspired by one of couple's favorite architects, Zaha Hadid and her rendering for the The Abu Dhabi Performing Arts Center, which is also a favorite of Linhardt's.
Repurposed heirloom diamond; Linhardt's 18k "Slate" Gold in satin finish. These rings are one-of-a-kind but we have similar pieces in our wedding line.
---