Ethos
By its very nature, fine jewelry is, in itself, sustainable – meant to endure for a lifetime and beyond as an heirloom to be passed down to next generations.
At Linhaus, we take this promise seriously. Our materials and practices are crafted to be transparent and without detriment to people or the planet. In fact, we strive to benefit our resource-partner communities so we can make a positive impact – socially, economically and environmentally.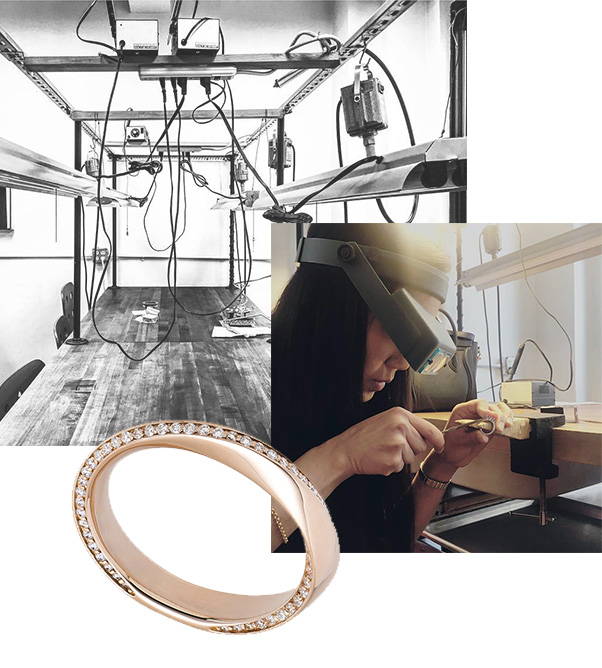 Crafted in NYC
At a time when many jewelry companies are outsourcing, Linhaus manufactures locally, creating and sustaining jobs right in Manhattan's Diamond District. Participating in the long history of New York as a city of artisans, Linhaus works with key partners within a three-block radius of our jewelry studio. This permits us to maintain a great relationship with our partners and produce a high level of craftsmanship for you.
DESIGNED BY YOU
Our made to order production process maximizes fit and style and minimizes material waste. We utilize modern 3-D design and manufacturing technology in benefit of you and a better world.