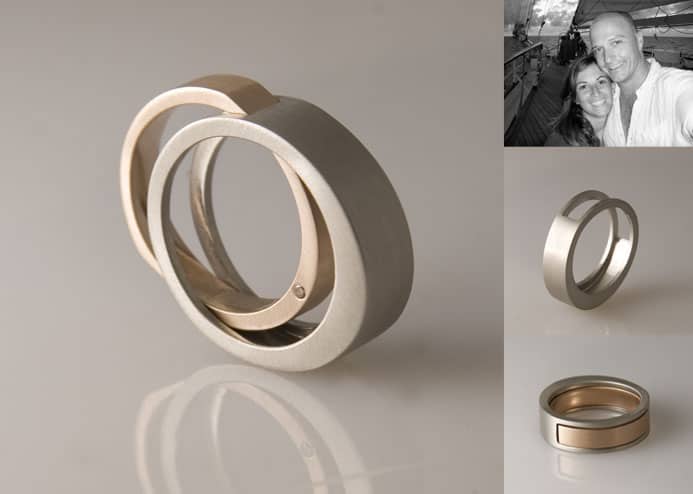 Designed originally for Samantha and Brandon
Brandon's nested wedding band can transform to be worn in many different ways. Initially it allows for a strong outer-shell (made of platinum) to encase a more delicate gold interior ring. This was a compromise as Samantha wanted Brandon to wear a gold ring and he preferred a whitish-toned ring. The gold is a unique blend of the Linhardt 18k "Champagne" gold mix which was made to match the tiny inset Australian champagne-colored diamond. The accent and metal color mirrors Samantha's engagement ring (not seen but is also champagne-colored) and makes the rings a set without being too matchy-matchy. See if you can figure out all the ways this ring can be worn.
Platinum outer casing; Linhardt's 18k "champagne gold with responsibly-sourced Argyle champagne diamond inset; both in satin finish.